New integration with Alcad IPTV systems to allow the integration with hundred of PMS systems.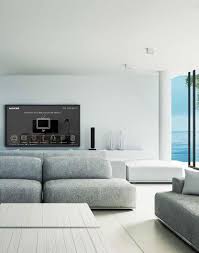 ALCAD's IPTV solution is already present in over 15,000 residences, having enriched the experiences of hundred of thousands of guests from all over the world. Considering that estimate, Alcad has focused its strengths on going beyond the experience of those users and bringing it closer to their expectations, and even exceeding them. This commitment will lead each establishment to excellence, with the user remembering each stay as an experience he or she will happily repeat. For this reason, they have developed new versions of ALCAD's IPTV Healthcare, IPTV Hospitality and Digital Signage which will exceed the expectations of even the most demanding hotels, hospitals, residences and health centres, as well as buildings of all types.
This integration with char pmslink allows ALCAD IPTV the possibility of connecting with hundred of PMS systems already integrated by char.
For more information about the ALCAD IPTV system, contact: https://www.alcadelectronics.com/en/contact 
If you have any doubt, please contact us:
sales@char.es

We are an international company headquartered in Spain with subsidiaries in the Czech Republic, Turkey, the United Arab Emirates and France. We have an extensive sales network with sales representatives and distributors in more than 60 countries.
We call the customer by his or her name. With a strong customer focus and a highly qualified technical support team, ALCAD guarantees the operation of its products and quickly and efficiently resolves any installation queries.
We have our own laboratory equipped with state-of-the-art measuring and testing instruments. This means we can be self-sufficient and certify our products under the CE mark.
Design is our strength: we have high-value patents and novel and attractive designs that give us the competitive advantage that the market demands. We are specialists in manufacturing our own products, for which we have advanced industrial processes of European guarantee and heart.