Integrating all hotel systems with an unique solution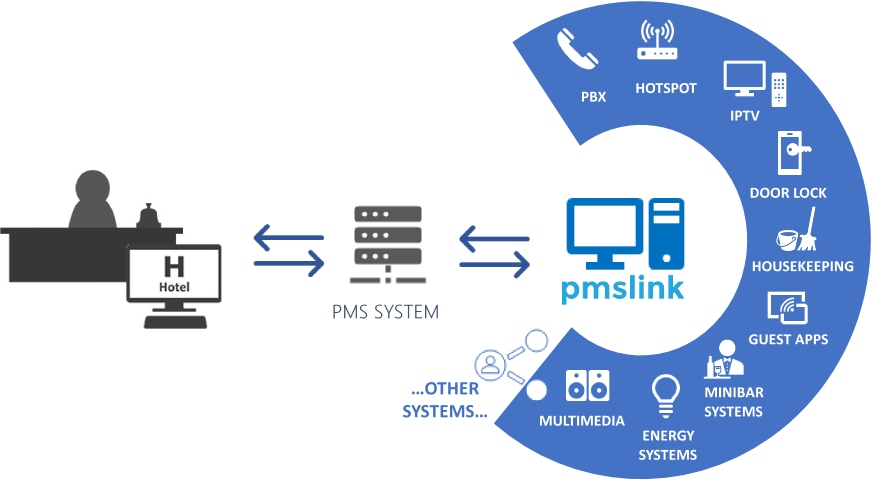 pmslink allows the integration with
Property Management Systems (PMS)
Hotel Equipment and/or Systems
Voice Communication Systems (PBX)
Energy Efficiency Systems
Voice / Multimedia Systems
Minibar Management Systems
… and continously adding new Hotel systems or equipment interfaces!
Do you want to integrate with us?
PMS Integration
Hundred of PMS systems already integrated, including the major worldwide systems.
Hospitality Devices
Integration with Hotspot systems, IPTV systems, Guest Apps, Energy systems, …
Free softwre updates
Any new release will be available to be downloaded without any extra cost.
New Integrated systems
We are continously creating new interfaces to integrate new systems.





















PBX | Hotspot | IPTV | Other integrations