The system that facilitates the connection between the hotel's equipment and systems with the PMS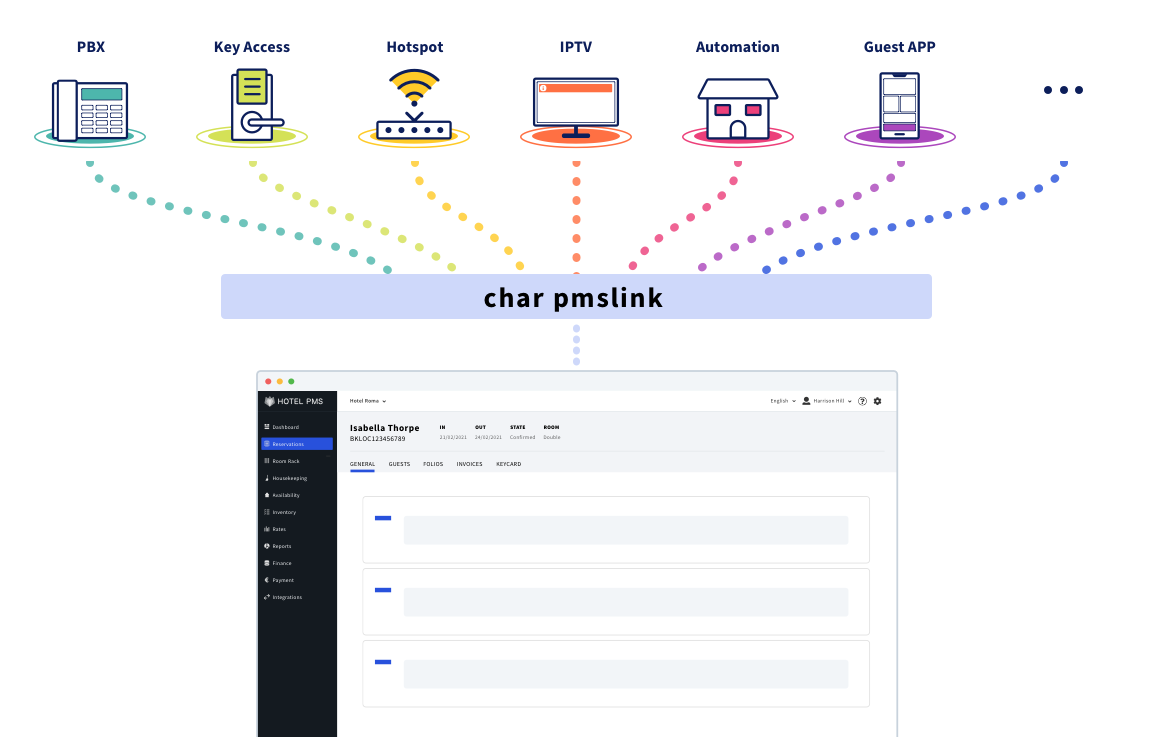 Facilitates the connection of hundreds of hotel equipment and systems with hundreds of PMS systems in thousands of hotels.
Enhances the performance of integrated systems, making the most of their potential.
Facilitates hospitality features for equipment not specifically designed for this purpose.
Solves connectivity problems, because of architecture, location, access or links involved.
Allows any architecture, simplifying the centralisation of systems designed as local solutions.
Facilitates the maintenance and resolution of incidents by permanently monitoring the connection between systems, guaranteeing high availability.
Offers flexible purchasing formulas at absolutely reasonable costs.