MULTIMEDIA Integration system: Volara 
Integration with Volara system to allow the integration with hundred of PMS systems.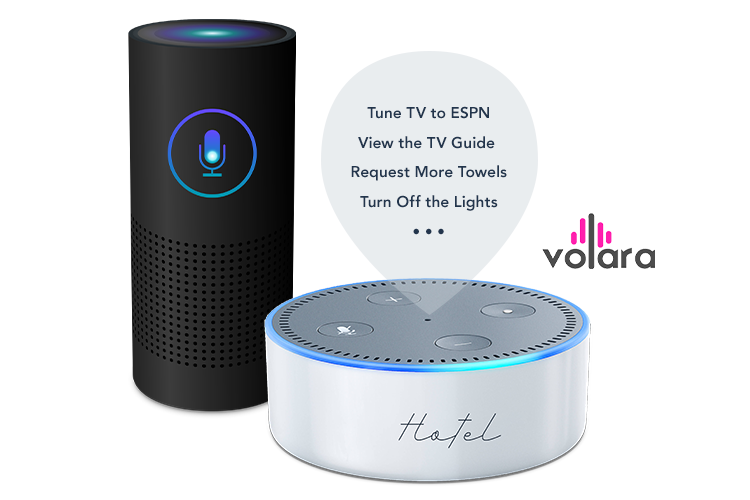 Volara, a voice-based system, provides a unique guest experience by interacting with the device (based on Amazon Echo) to request room services.
Volara provides a new experience to the guest in a natural way.
It is productive, requires no human action to receive guest requests.
Increase guest satisfaction due to its ease of use and comfort.
The integration with char provides the possibility of integrating Volara systems with hotel internal systems for the request of services by guests, such as the HMobile Services solution.
For more information about the Volara system, contact: https://volara.io/home-page 
If you have any doubt, please contact us:
sales@char.es

Volara provides voice-based guest engagement software running on hardware like the Amazon Echo and Google Nest Hub, among others. Our tools are used by property managers, creative agencies, and technology integrators to easily enable memorable voice based experiences at scale. Customized to the specific property and business, Volara knows how to get customers talking and businesses benefitting from the power of voice-based engagement.