Voice Carrier integration 
Integration with Voice Carrier PBX to allow the integration with hundred of PMS systems.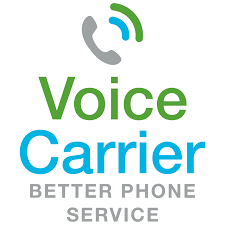 Voice Carrier is an FCC registered telephone company that is headquartered in Round Rock TX with remote employees all over the world. It was founded by Paul Mahler in 2007 with the mission to provide better phone service, at a competitive cost, while providing the best customer service in the industry. It is a one-stop-shop for business and hospitality telephone services. The solutions offered are completely customizable which makes it simple to accommodate clients of all different sizes and verticals.
All Voice Carrier phone systems include double redundancy geographical failover (DR2), a free cloud-based PBX, a free duplicate backup cloud-based PBX, unlimited call paths, free 24/7 365 American based remote support, no seat fees, no licenses fees, and over 100 standard features.
char has been certified by Voice Carrier to integrate their systems for a full compatibility with hundred of PMS systems, including Oracle Opera, Protel, Sihot, Infor … and more than 150 PMS already integrated by char pmslink.
char integration provides:
Call Accounting
Check In
Check Out
Room Move
Room Update
Room Status
Reminders
Guest name on Reception phone's display
Minibar charges
LinkedIn post: https://www.linkedin.com/posts/voicecarrier_char-activity-6736663535683809280-bJLT 
For more information about Voice Carrier system, contact: https://www.voicecarrier.com/contact/
If you have any doubt, please contact us:
sales@char.es

Full scale VoIP solutions for your business, hosted or cloud-based.
Hospitality packages providing complete integration between your PMS and phone system.
The best telephone products and services and the best customer service, at the best possible price.
No user charges, seat charges, or line charges.
U.S. based customer support, 24/7.