Integration with INFOR HMS to integrate the PMS system with any hotel's PBX and / or IPTV system.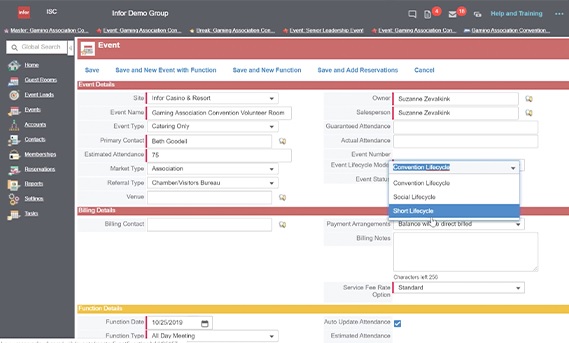 char pmslink has been certified by Infor to allow the integration with PBX systems. This interface is in addition to the already certified interface for IPTV systems.

This PBX interface provides:
Call Accounting
Check In
Check Out
Room Move
Room Update
Room Status / Housekeeping
DND
Messages
Minibar Charges (supported but pending to be certified)
For more information about the Infor Hospitality Management Solution (HMS) system, contact: https://www.infor.com
If you have any doubt, please contact us:
sales@char.es

Infor Hospitality Management Solution (HMS) is an advanced, cloud-based hotel property management system (PMS) that enables hotels of all sizes and scales to personalize the guest experience and create the kind of operational efficiency, flexibility, and data security needed to meet the evolving expectations of increasingly tech-savvy guests.
Infor HMS is a hotel PMS solution that's natively built and deployed in the cloud, helping hotel organizations to create a robust and scalable hospitality technology platform.