Integration with Sangoma PBXact VoIP system to allow the integration with hundred of PMS systems.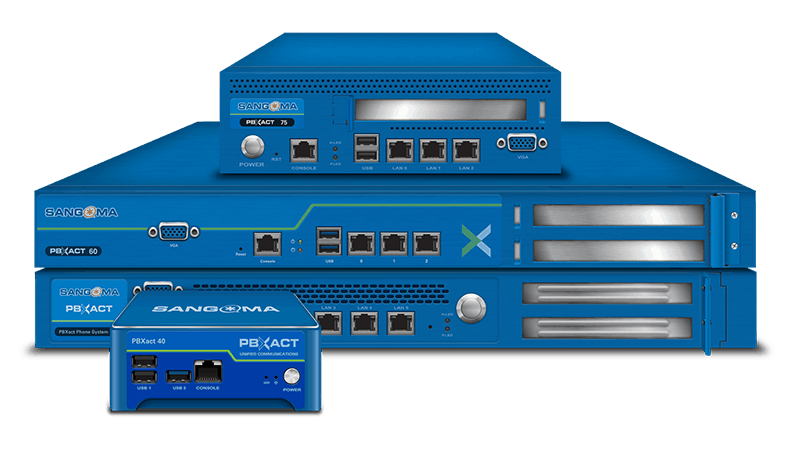 PBXact is based on FreePBX and driven by the innovation of a very large community of developers who are committed to delivering the best features for every application. 
The PBXact phone system is designed for advanced deployments where the installation environment requires complex configuration and customization.  
 PBXact is commercially supported by Sangoma's in-house support staff, and its software is tightly controlled by Sangoma engineers – ensuring customers with the best performance available.
The integration done with char allows PBXact the possibility to integrate with hundred of PMS systems.
char integration provides:
Call Accounting
Check In
Check Out
Room Move
Room Update
Room Status
Reminders
Guest name on Reception phone's display
Minibar charges
COS
DND 
For more information about the PBXact system, contact: https://www.sangoma.com/pbx/ 
If you have any doubt, please contact us:
sales@char.es

Main features of PBXact
Advanced Recovery
PBXact maintains voice availability even during a server failure scenario, affordably satisfying one of the most critical requirements for today's voice communications businesses.
Fully-Featured
PBXact includes most of the basic and enhanced featured designed for SMBs.
Customizable
PBXact provides administrators and developers with access to the software in order to integrate with third party applications.
Flexible User Interface
PBXact utilizes a flexible web-based GUI, which prevents vendor-locking you into using proprietary endpoints.
and more…