Integration with MEWS Hopsitality Cloud to integrate the PMS system with any hotel system/equipment installed in the hotel.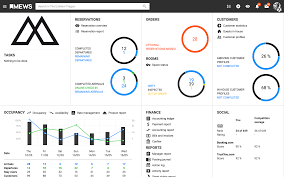 Mews Hospitality Cloud makes your property remarkable with an ecosystem of hospitality solutions that maximize revenue and enhance the guest experience.
char has been certified by MEWS to integrate with hundred of hotel systems and equipments already integrated by char pmslink (PBX, Hotspot, IPTV, …).
char integration provides:
Call Accounting
Check In
Check Out
Room Move
Room Update
Room Status
Minibar Charges
Internet Charges
TV Charges
Mews Marketplace:
https://www.mews.com/en/products/marketplace/char-pms-link
For more information about the Mews Hospitality Cloud system, contact: https://www.mews.com/en/ 
If you have any doubt, please contact us:
sales@char.es

Mews is designed to simplify and automate the entire operations for modern hoteliers and their guests. From the booking engine to check-out, from front desk to revenue management, every process is easier, faster and more connected.
Mews was founded by a team of former hoteliers who believe the hospitality industry needs a technology revolution. From day one, the Mews Hospitality Cloud was designed to be the most open, extensible property management software in the market. Our customers use Mews to create more remarkable experiences and more profitable businesses.
Hotel Group
Give your hotel group an unfair advantage. Mews offers a highly scalable and secure platform, fast onboarding, intuitive UI, integrated payments and endless opportunities for innovation.
Independent Hotel
You're one of a kind. Mews will help you to create a highly efficient hotel operation that maximizes every resource, elevates experience, and delights your guests.