Housekeeping integration: Aavgo  
Integration with Aavgo system to allow the interaction with Housekeeping module.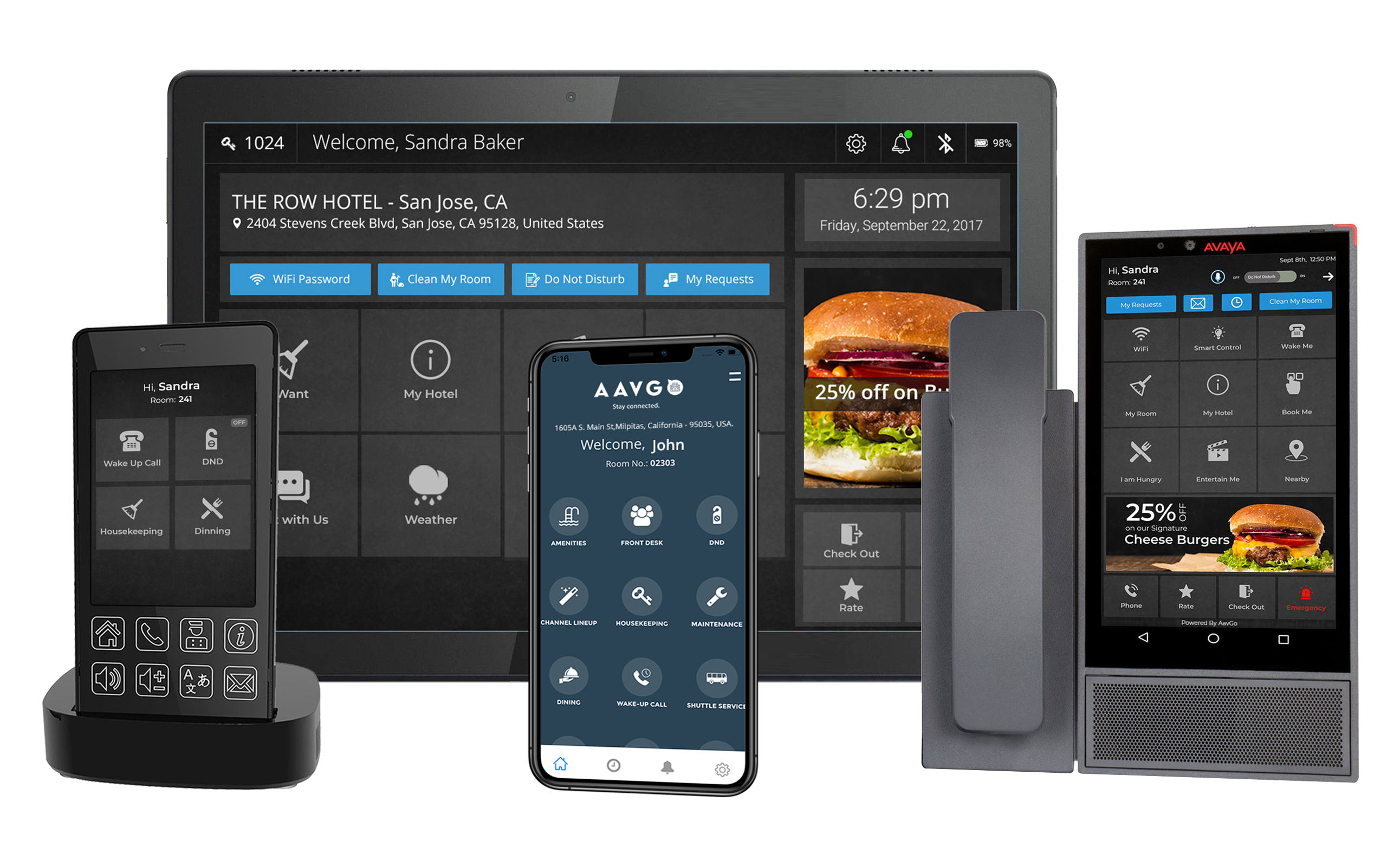 Aavgo and char have joined forces to integrate Aavgo solution with any of the hundred PMS already integrated by char.
Aavgo is focused on digitization of all hotel process which impacts the bottom line of hotels.
In this case, the housekeeping module has been integrated, allowing maid service to use Aavgo to report the room status.
New features will soon be available, adding more functuionality to the solution.
For more information about the Aavgo system, contact: https://aavgo.com/contact 
If you have any doubt, please contact us:
sales@char.es

Contactless Check-In
Your guests don't need to wait in line anymore. They can now use their smartphone or AavGo kiosk for quick, easy and contactless check in.
Digital App for In-House Guests
Provide guests the comfort and convenience to use your amenities and services at their fingertips with our digital guest experience solution.
Digital Workflow For Your Staff
Save costs, increase efficiency and productivity of your staff. Get insights to your day to day hotel operations through in-depth reporting and analytics.
Panic Button Solution
Now you can protect your employees without putting a dent in your pocket. Checkout our low-cost panic button solution and have your staff feel safe and secure.