Yeastar S-Series VoIP PBX integration 
Integration with Yeastar S-Series VoIP PBX to allow the integration with hundred of PMS systems.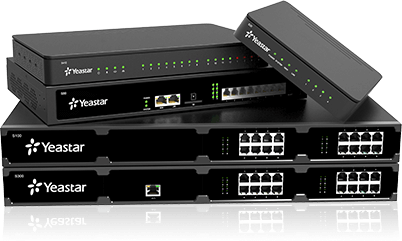 From basic call routing, IVR to advanced call conferencing and recording, Yeastar S-Series VoIP PBX provides you with all-inclusive features without extra licensing fees.
char has been certified by Yeastar to integrate the S-Series VoIP PBX systems for a full compatibility with hundred of PMS systems, including Oracle Opera, Protel, Sihot, … and more than 150 PMS already integrated by char pmslink.
char integration provides:
Call Accounting
Check In
Check Out
Room Move
Room Update
Room Status
Reminders
Guest name on Reception phone's display
Minibar charges 
Change COS
DND
More information here
For more information about the Yeastar S-Series VoIP PBX system, contact: https://www.yeastar.com/contact/ 
If you have any doubt, please contact us:
sales@char.es

One Platform
All Communications
Experience the ultimate convenience of doing business anywhere, on any device with S-Series VoIP PBX to work with Yeastar Linkus UC softphone and Linkus Cloud Service. Gain the advantage over your competition by combining voice, instant messaging, conferencing, presence, and more…all from one single platform.
Use Your Existing IP Phones, SIP Trunk…all at your choiceEasily integrate IP phones, hotel phones, SIP paging systems, door phones, and any SIP compliant endpoints, and systems.Proven interoperability with worldwide SIP/PSTN/ISDN trunks; certified with 80+ SIP trunk providers.Work seamlessly with legacy PBX, software-based PBX, or other servers to preserve the existing equipment and capitalize on the new technologyQuickly auto provision IP phones from Yealink, Fanvil, Cisco, Snom, Polycom, Gigaset, Grandstream, Htek etc.